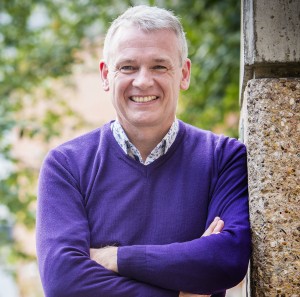 Welcome to the personal website of sports historian Martin Polley, author, public speaker, broadcaster, Olympic expert. I am the Director of the International Centre for Sports History and Culture at De Montfort University (DMU), and a Professor in DMU's History Department.
You can find out about my background and my career so far, and keep up to date with my talks and media work. In my Blog, I'll be adding in news stories, sharing my thoughts on sport, history, heritage, and the Olympic Games, and taking a look at contemporary sport through a historical lens. Some of the people I have worked with have left their recommendations.
As a special offer in the Olympic year 2020, you can buy a signed copy of my book The British Olympics direct from the bookstore at a special discount price.
I would love to hear your comments, and you can contact me to discuss talks and media ideas. I am also happy to consider hosting non-commercial guest blogs on historical, social, and cultural aspects of sport.
Praise for The British Olympics
"Vivid and exuberant … [an]  impeccable and glistening little gem from Simon Inglis's occasional and lustrous English Heritage series. I guarantee every literate and sporty child would relish a copy." Frank Keating, The Guardian
"An impeccably researched record of Britain's relationship with the Olympic movement." Simon Redfern, The Independent
"erudite…thorough research." Alex Wade, Times Literary Supplement
"The British Olympics charts a fascinating tale and is a vital and entertaining source for anyone interested in the Games, in sport and in Britain's wider cultural history." The Birmingham Press
"Martin Polley's fascinating book." Paul Taylor, Manchester Evening News
"With stunning photos, this book is a kind of alternative route map to follow as the 2012 extravaganza threatens to engulf us all." Mark Perryman, Philosophy Football
"Essential background reading for anyone taking an historical interest in the upcoming Olympiad…This is a superb book, richly illustrated and minutely researched", Londonist.com