My colleagues and I at the International Centre for Sports History and Culture (ICSHC) at De Montfort University are delighted to hear that Leicester City FC's match-day programmes have won the overall 'Programme of the Year' and the 'Premier League Programme of the Year' categories for 2018/19 in the Soccer Club Swap Shop's annual awards. Leciester City have led the way with history and heritage pages in their programmes, a project spearheaded by John Hutchinson, their official historian.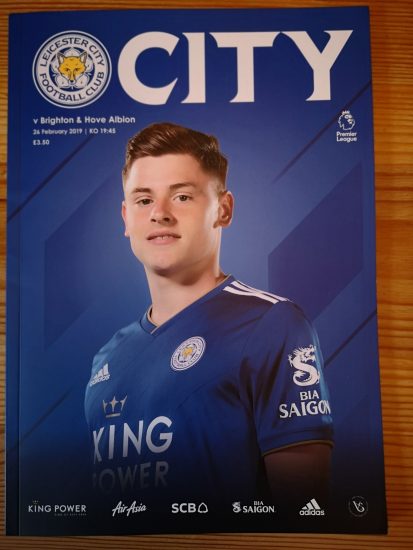 Over the last four years, ICSHC have contributed a page to John's history section for every home league game. These have included historical stories linked to each week's opponents, and other pieces on topical themes. Since the start of 2017-18, we have concentrated on mini-biographies of players in the National Football Museum's Hall of Fame, giving fans insights on careers of some of the game's legends. I was delighted to write my first pieces in 2018-19, on Tottenham Hotspur double-winner Cliff Jones, and on Leeds United and England defender and World Cup winner Jack Charlton. My colleagues in ICSHC, including some of our emeritus professors, honorary research fellows, and PhD students have all contributed pieces.
At a time when the match-day programme as a medium is under threat, we look forward to continuing this link. Programmes form a central part of the match-day experience for many fans, free from any vagaries of wifi connections or data allowances, and they are a great format for disseminating historical research. Here's to more success in 2019-20.
Read more on this story here.